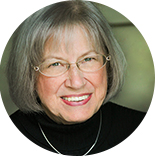 with Linda V. Berens, Ph.D.
Identifying core psychological needs unlocks stress-frozen leverage points so you can deliver impactful outcomes with your clients, but that's just the first step in the development journey. We will also review the basic rules of the Essential Motivator unconscious operating system, show you how to use these rules with your clients, and how the Matrix Insights platform accelerates, engages, and sustain results, and accountability for individuals, and teams. We will cover specific, actionable strategies for using Essential Motivators and the Matrix Insights platform to help your clients achieve the cohesive teams and workplaces they desire.
Upcoming Webinars
Click a webinar to learn more about it and to register
No upcoming webinars yet. Check back soon!