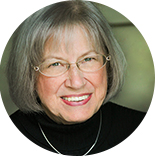 with Linda V. Berens, Ph.D.
The sense that you can relate to and trust someone happens in the first moments of interaction. Our Interaction Style energy registers quickly with others whether we intend it to or not. It conveys a non-verbal message about how we will be 'in' relationship. Are you inadvertently turning some people off and thus being misunderstood? Are you turned off by someone's initial approach and thus miss out on opportunities? Find out how managing your own natural Interaction Style can help you get past those first impressions and lead to authentic mutual regard and trust.
Upcoming Webinars
Click a webinar to learn more about it and to register
No upcoming webinars yet. Check back soon!