with Todd Nielsen
Humans are hyper-social creatures. We have evolved physically, and mentally to connect and rely upon one another from birth. Our social, political, and economic structures are all networked, and interdependent. Few of us grow our own food, repair our own homes, or educate our own children. We work, shop, travel and live inside a complex ecosystem of connections. We rely on these connections and relationships for the vast majority of what we need, desire, and even what we produce.  
Everything from the simple act of carrying currency, or a credit card, to traveling on mass transit involves complex relationships that must be understood, and maintained. It seems self evident that building and maintaining relationships —in healthy ways--is critical in a networked economy.  Being productive in commerce, academia, politics, or even the nonprofit sector all requires relationship skills. 
And it's deeper than that.  High profile news stories this spring included two tragic suicides that may underscore the critical importance that human connection plays in maintaining mental health.  Science has nearly settled the debate:  social (and digital) media can be abused, and doing so may lead to depression. The UK has appointed a Minister of Loneliness, in response to what has been deemed a national epidemic.   
What does it all mean?  And what steps can we take to better understand and optimize our connections? For those who teach, train, or coach, how do we share and develop the art of 'connection' in and for others?
It's an elusive question:  how do we do that, and how do we teach that?  The answer lies in this simple truth: mastery in relationships relies upon an understanding of Emotional Intelligence.   Come learn the role of EQ in your relationships, and how to build a stronger, more rewarding network, and a richer more fulfilling life.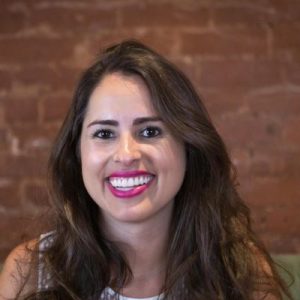 Emily Merrell
is the founder of Six Degrees Society, and a specialist in the art of networking.
https://sixdegreessociety.com/
After spending 5 years on Special Events and Marketing at Ralph Lauren, Tory Burch and INTERMIX, Emily created Six Degrees Society a women's networking organization that focuses on taking the guesswork out of networking for women professionals through monthly programming in NYC, Chicago, LA, New Orleans, San Francisco, Miami, Atlanta, DC, Boston and Philly. At each event we handpick every connection that the attendee meets during the 2 hour event. The programming varies from speed networking (4 matches) to workshops such as wine tastings, career panels, SEO and branding presentations. For more information about the organization and upcoming events in your area check out our website.
Upcoming Webinars
Click a webinar to learn more about it and to register
No upcoming webinars yet. Check back soon!